Welcome to Maths Club
21 May 2018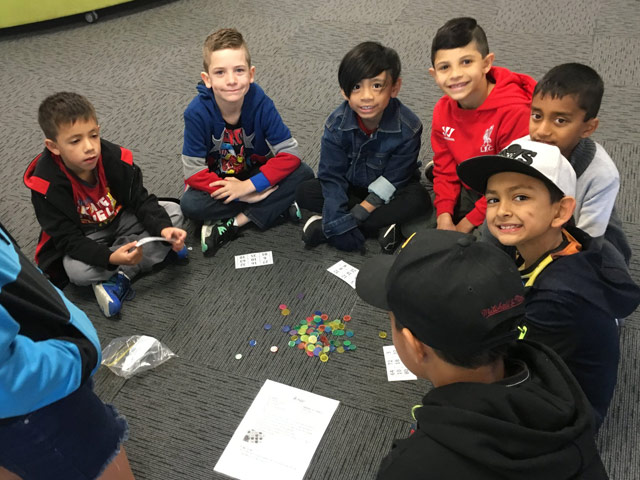 Learning about decimal places.
Today we held our first morning of Math's Club which will be held every Wednesday and Friday morning before school in the library.
All students are invited to visit math's club and each time students will focus on an area of maths to help sharpen up their skills and generally improve their ability to understand, problem solve and engage in mathematical reasoning and improve their learning.
On Wednesday the focus will be on place value which has to do with learning how to place the decimal point in the right spot. On Friday the focus will be on multiplication and division.
Our Year 5 and 6 students facilitating the activities for younger students which not only helps demonstrate mentoring and leadership skills but helps them to also really understand the concepts they are passing onto younger learners. One of the best ways to learn is to teach!
Parents are also welcome to join your children in the morning for Math's Club and help them work through some of the activities.
If you would like to learn more please contact the school office on 8886 9600.
Facebook
22 Sep 2023

This term Year 2 have been learning about how prayer can bring us closer to God 🙏🏼 At the end of the unit, all students worked on creating a class liturgy around the theme of thankfulness for our school community. The children worked in small groups to write prayers, understand and share scripture and sing a song. It was a lovely experience for the children and they did a wonderful job working as a team ✝️