Our Story
Transforming the learning of each student every day.
Strength and gentleness
St Francis of Assisi is proud to be part of Catholic Schools Parramatta Diocese's system of 80 Catholic primary and secondary schools operating across Western Sydney and the Blue Mountains providing more than 43,500 students with a high-quality, low fee Catholic education.
At St Francis of Assisi Primary we are accepting of each child's individuality, and strive to follow Franciscan traditions of responsibility, gentleness, respect, compassion, and generosity of spirit.
Our vision and mission
Our vision for St Francis of Assisi Primary, is for our students to belong to a peaceful, Catholic community which celebrates its cultural diversity.
Our school's mission is built upon the belief that a unique partnership exists between family, school and parish. At all times, our ethos and our commitment to the values of the Gospel drive us to keep our focus clearly on our students. And all learning builds on the rich foundation of Catholic traditions and values.
"The significance of having our young son develop in an environment where Christian ideals are encouraged and learned, is vital in the present world. I would have no hesitation in recommending St Francis of Assisi Primary to any parent or carer."
Rania Borg (Parent)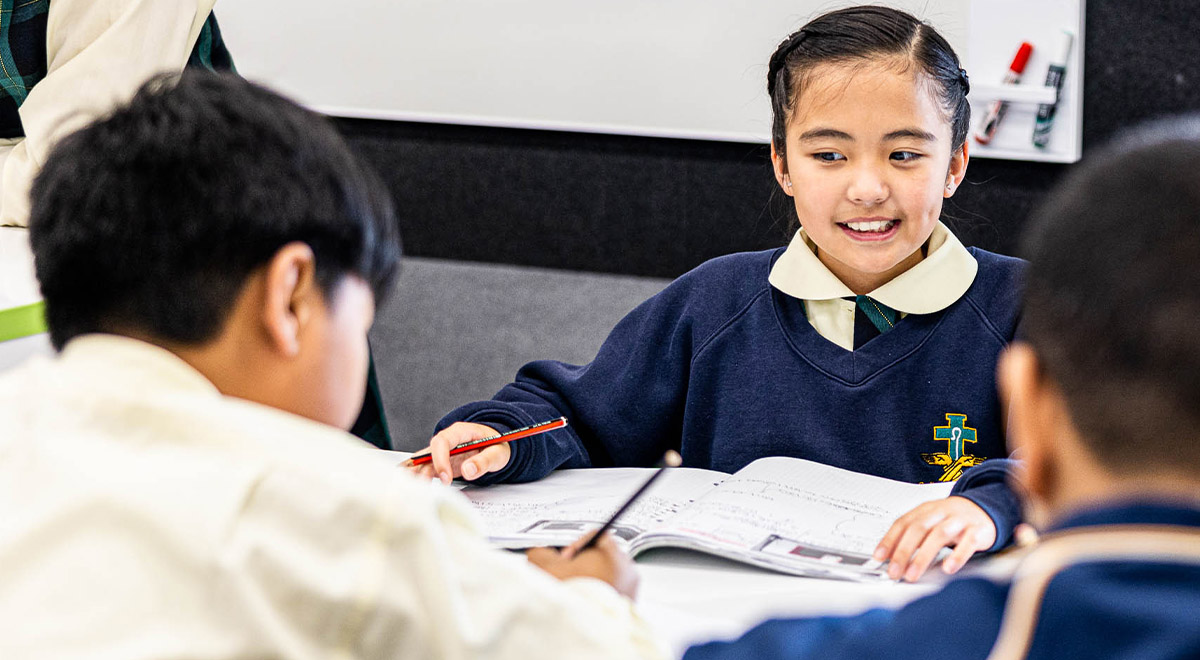 "My first impression of St Francis was at one of the school fetes, it gave us a sneak peak inside the school. Then when I went to the school to enrol, the office ladies were so lovely. I knew we'd made the right decision with sending our children to this school."
Parent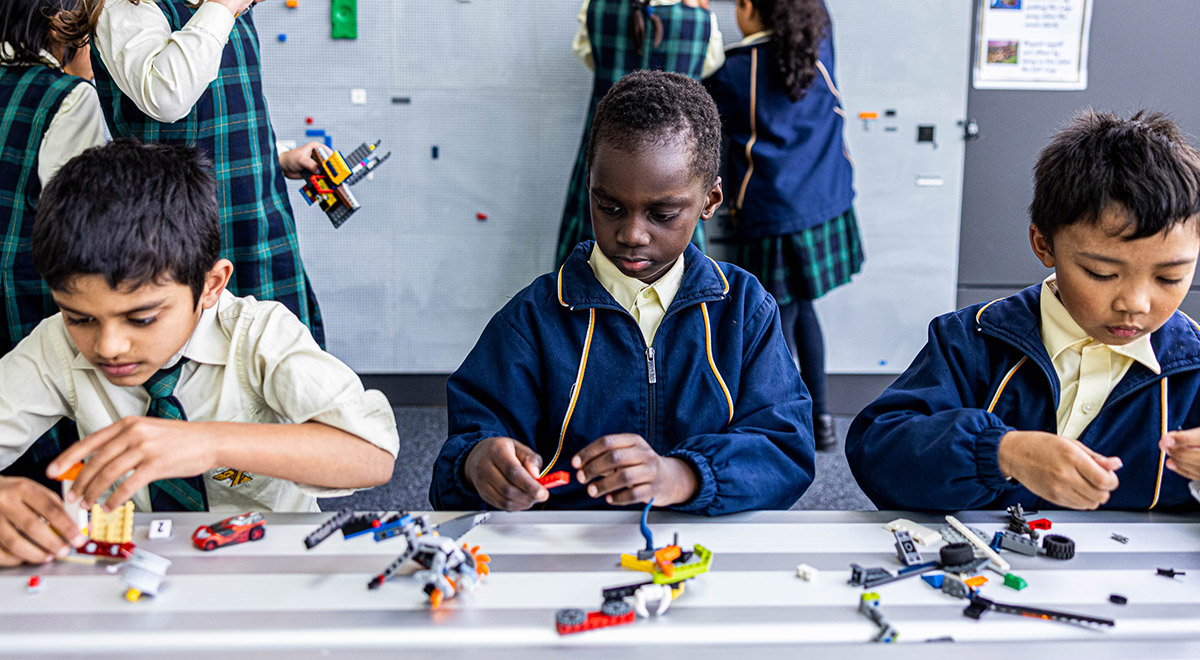 "Our children are given plenty of opportunities at St Francis like music programs, learning Japanese and sporting programs. Our eldest two children love the school and we know our younger two will when it's their time to start."
Rebecca Sultana (Parent)
Our school logo
Our logo and motto were chosen to express the school's identity, beliefs and hopes. The Spirit of Jesus, the Good Shepherd, and of St Francis of Assisi are symbolised in the Cross, the staff and the crossed/entwined hands. The motto 'Strength and Gentleness' is a statement that evokes a spirit of inner strength guiding relationships.
Our school logo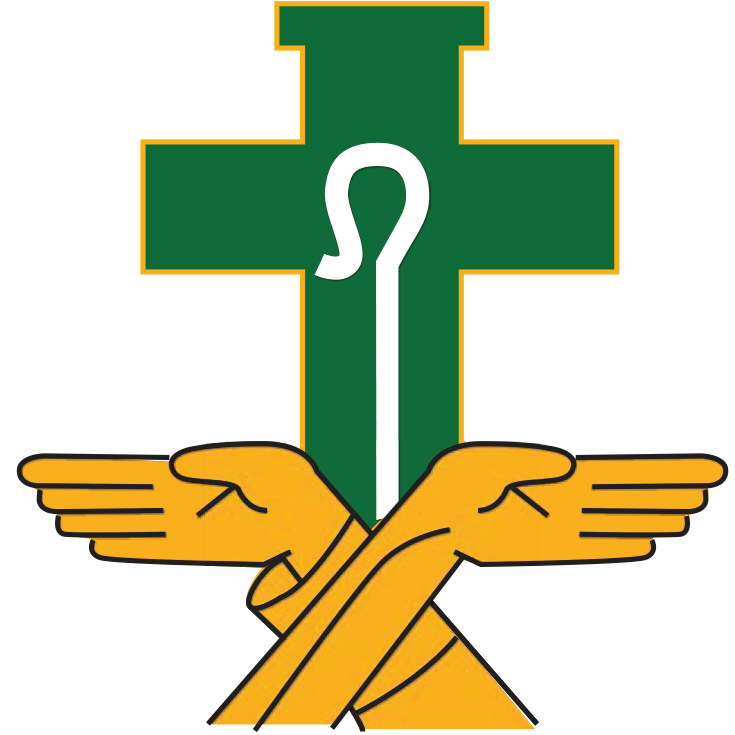 Our history
St Francis of Assisi Primary Glendenning opened in 1991 and has been established on its current site since 1993.
In the late 1980s, rapid growth in the Plumpton parish of Good Shepherd indicated that a second parish school was needed to serve the local community. In 1989 and 1990 an extra Kindergarten class was enrolled at Good Shepherd Primary to become the initial class for the new school, St Francis of Assisi when it opened in 1991.
The parish community had been served by the Capuchin Friars for many years, hence the choice of the name, St Francis of Assisi. When the 1991 school year commenced, St Francis of Assisi had an enrolment of 93 students from Kindergarten to Year 2.
Initially, our school shared the grounds of Good Shepherd Primary for playing, as well as their parish hall, canteen and bus lines. In September 1992, work began on the first stage of building at the school's new site at Glendenning. In February 1993, the school, now consisting of students from Kindergarten to Year 4 moved into the new buildings.
Over the years our school has continued to develop and grow to meet the needs of today's learners. A range of new facilities, including new play areas, were completed in 2022/3. Now a thriving K-6 school, we look to the future with hope and optimism as we continue to deliver Catholic education of the highest standard.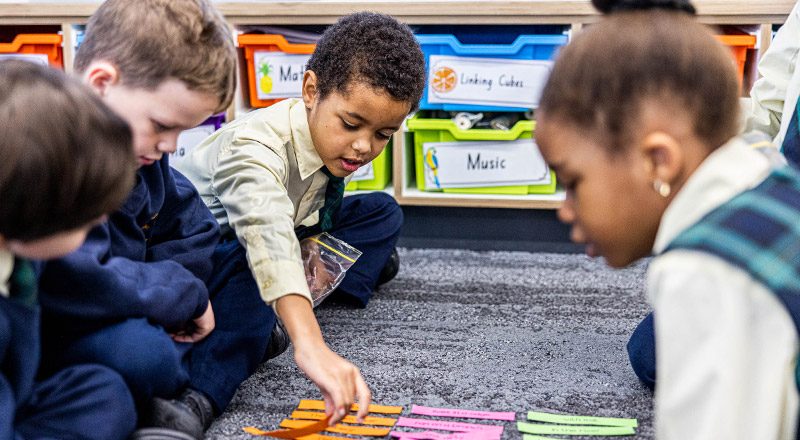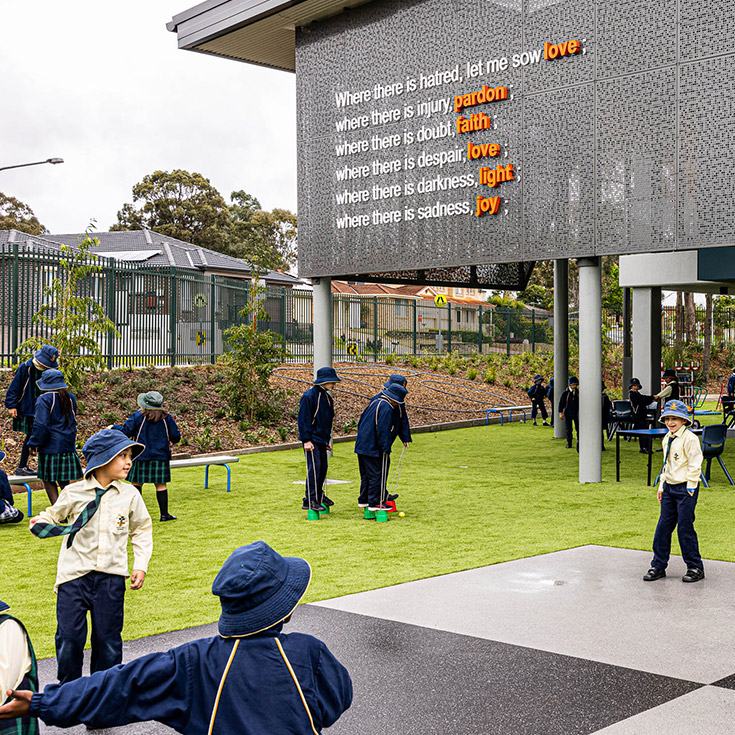 St Francis of Assisi has a number of policies and procedures that govern various aspects of our school life.
Providing parents, carers and the wider community with information about various aspects of school performance and development.
We invite you to join our vibrant learning community
Contact us today to find out how to enrol.