St Francis of Assisi Primary divides and conquers
26 Jun 2015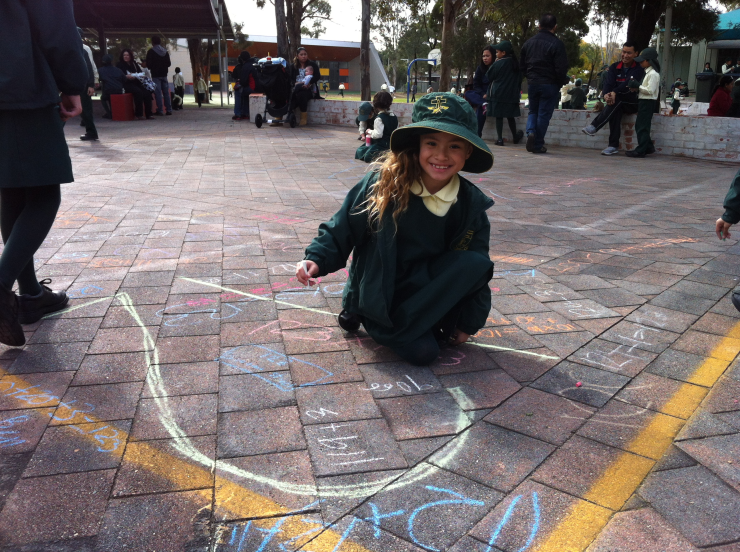 Jazlyn, Year 1 using chalk as part of the Maths-a-thon addition challenge.
St Francis of Assisi Primary, Glendenning successfully held their first Maths-a-Thon on Friday 12 June.
The Maths-a-thon aimed to challenge students from Kindergarten to Year 6 in a fun and engaging Maths event and gave students the opportunity to showcase their abilities to their parents.
Students participated in a range of activities that required visualising, deep thinking, mental computation, utilising different strategies and problem solving. Students were also able to enjoy mathematical problem solving activities like number busting on the playground with their parents and solving ancient Chinese tangram puzzles.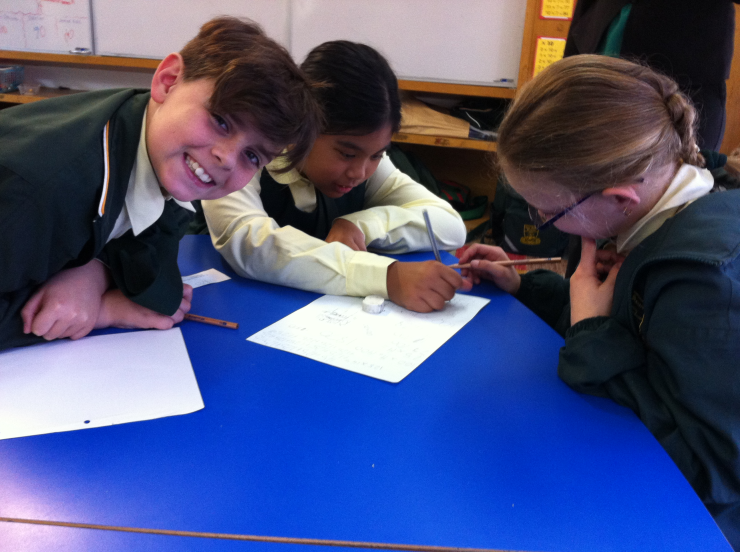 From left to right: Year 4 students Ryan, Isabella and Kaylen working collaboratively to solve mathematical problems.
St Francis of Assisi's Lead Numeracy Teacher, Chris Boyer, said allowing students to number bust using the large expanse of the paved area of the playground displayed student's ability to mentally partition numbers outside of the classroom in a creative, individual and exciting way.
'It is valuable for parents to see first-hand their children implement new strategies in problem solving and support them as it has been proven that student learning is more effective when parents and the school work collaboratively,' he said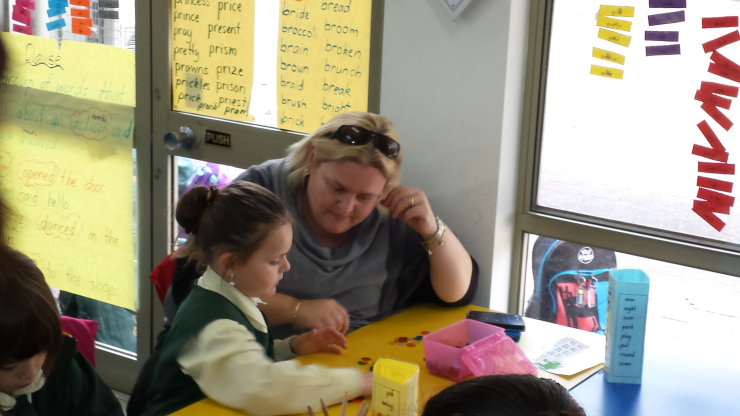 Year 1 Kaitlin reading with her mother Lisa.
One parent, Katrina Whyman, said she was impressed by the skills gained by the students and various modern strategies their children were independently selecting and using.
'There should be more schools and teachers mixing learning with fun, like the teachers at St Francis of Assisi,' Katrina said.
Year 6 student and school captain, Jiro Canlas, said having the parents there for support and watch the students complete maths was a real treat.
'The activities were challenging but fun,' Jiro said. 'I loved doing maths all day.'
Facebook
22 Sep 2023

This term Year 2 have been learning about how prayer can bring us closer to God 🙏🏼 At the end of the unit, all students worked on creating a class liturgy around the theme of thankfulness for our school community. The children worked in small groups to write prayers, understand and share scripture and sing a song. It was a lovely experience for the children and they did a wonderful job working as a team ✝️