Keep up-to-date with all the latest education news from St Francis of Assisi Glendenning.
In coming months, Catholic Education Diocese of Parramatta will complete a comprehensive three-year school Energy Efficiency program that is tipped to reduce carbon emissions by 2,442 tonnes each year. Read more...
Categories: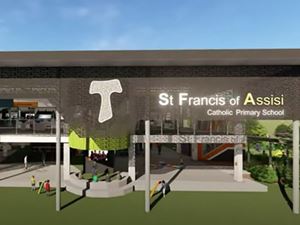 St Francis of Assisi Catholic Primary School in Glendenning is getting a new, modern look. A multi-storey building will replace current classrooms and should be completed by October 2021. Read more...
Categories: